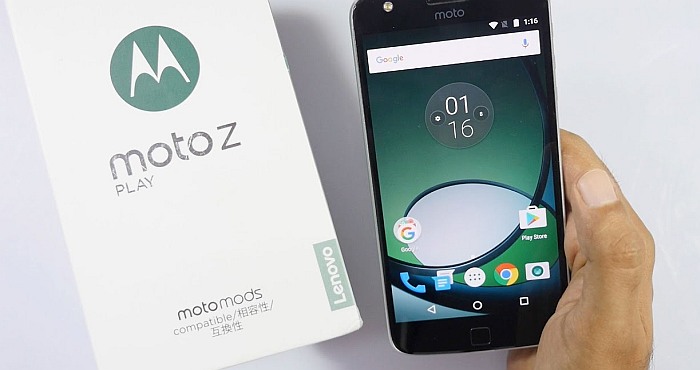 If you own a Moto Z then you are in for luck. The good news is that Motorola's high end smartphone will now have an advanced security platform. It recently received the Android Security update and a Moto Z reportedly took to Reddit to announce that his new smartphone now has the recent security patch released by Google.
Currently, this new security update is being rolled out for the Koodo's customers located in Canada and they are using the software channel named tkpca. Another part of the world, Brazil has also been receiving the new security updates using the retbr channel. It is not clear how far the roll out of new security update would extend.
The new updated software version of Moto Z comes with a number NPNS25-137-24-1-9, and these devices include fixes and improvements. Hopefully, the recent devices will contain Android operating system that exhibit a marked improvement over the older versions. Users will be able to notice significant changes on the software that runs on the Moto Z Play.
The new security update probably does not include any type of major change to the overall user experience. It also does not bring the Android 7.0 Nougat to a higher version of Google's operating system. If you take into account the way the software package is distributed among the various Android based phones over-the-air, you will realize that it will be quite a while until all the Android users are able to get the security patch for download.
If you own a Moto Z Play and you simply can't wait anymore to download the patch, we would suggest that you always be careful. Scan the update manually at first by launching the Settings app on your phone or tablet. You may tap on the 'Software updates' option that you can find in the 'About phone' menu and start downloading the security patch.
Moto Z Play is a high end Android based phone manufactured by Motorola. This mobile phone boasts of having the most long lasting battery among the Motorola phones. You can enjoy playing games for days without having to plug your device. It can last for up to 45 hours. You may turn this awesome device into a film projector, battery powerhouse, a music player, and much more. The possibilities are absolutely endless! After receiving the security update, Moto Z Play will become much more secure for the users.