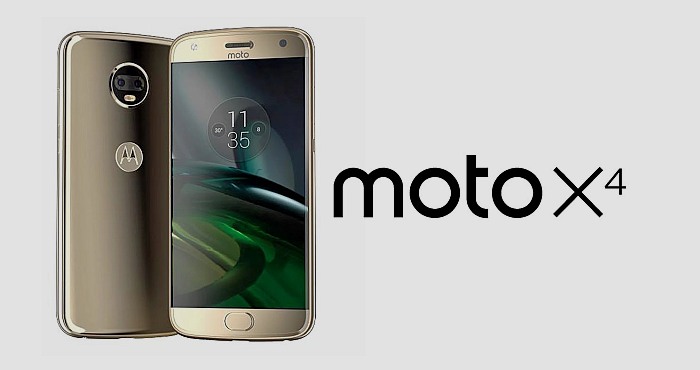 In no time at all, the United States will be getting its very first Android One. Motorola and Google announced recently that the Google Project Fi wireless carrier will be welcoming the Moto X4, that will come with an Android One treatment. The cost is projected at $399 and will come in either silver or black for color choices. Preorder has already started on this phone that is expected to be an enticing one.
This version of the X4 will be a bit different that the one the Motorola Company is selling in Europe and in other places around the world. The experience is said to be "pure Android experience" since it will lack some of the features that Android gained from Motorola originally. There will not be Moto Access, Moto Voice, one-button navigational options or an attentive display on the new Fi phones. However, it will host many of Motorola's customized display options. A surprising fact is that the phone will also not have Alexa preloaded. The only voice assistant available on this Motorola Moto X4 will be the Google Assistant.
The X4 will launch with Android 7.1 Nougat. However, an update to Android's Oreo will presumably be available by the end of 2017. It is also said that the Moto X4 will be the first to be a partaker of Android P that is yet to be released.
The hardware that was announced earlier this year that will be available for the Fi Moto X4 has not changed. The display is 1080p at 5.2 inches with a Snapdragon processor, a 3,000Ah battery, dust resistance and an IP68 water resistance. The dual rear camera features both 12 and 8-megapixel sensors while the front camera features a 16-megapixel camera that also comes with low-light mode.
This phone just happens to be a very important mark for the Android One. In fact, it is the only non-Google phone that will be offered on the Project Fi service from Google, at this point. In the past, the only compatible phones were either Google Nexus or Pixel phones. Additionally, so far the cheapest Project Fi phones costs have been in excess of $649. The X4 will see too it that is far less costly to hook up with Fi service than it ever has been.
There is an existing incentive for customers already on the Fi service in which there is a $165 trade-in for Nexus devices and a $50 bonus if done before October 5.