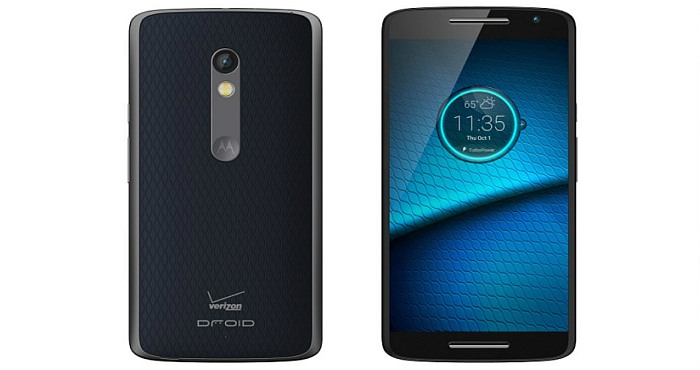 Getting hold of the rights to use the word Droid to distinguish its phones powered by the Android operating system from the ones available on other carriers is one of the great things done by Verizon wireless. Not all Android oriented phones produced by Verizon have carried the Droid moniker. Quite a number of us believe this is due to the fact that the Droid connotes higher-end devices. That is entirely the case, as far as the Droid Maxx 2 is concerned, and it is laudable of the name from what we have seen.
The Rick Osterloh – the CEO of Motorola confirmed that Droid Maxx 2 is all about Maxx Value, Maxx Megapixels, and Maxx Battery. Droid Maxx 2 has a softly curved flipside that feels good in the hand. On the other hands, the detachable back plate is polycarbonate with a stylish pattern on the back add a soft, silky feel to it. It is actually an incredible Smartphone that stands out. It feels right and superior.
Once you on the phone, the Droid Maxx 2 feels superior as well. An Octa-core SoC running at about 1.7GHz is the Snapdragon 615 powering Droid Maxx 2. As marvelous as the phone is, it has powered all through all that was thrown at it without stuttering or hesitation. Voice calls are great using HD voice and good using standard quality.
The battery life of Droid Maxx 2 has been excellent and it can work for 48 hours. Just a charge will make you remain powered for almost 48 hours and a recharge of 15 minutes offers you up to 8 hours of life. As powerful as the battery of Droid Maxx 2 is, you can use it for almost 2 days without having any course to recharge.
The camera functions very well and snaps pictures very fast. The camera of Droid Maxx 2 can also video perfectly in low-light. What an amazing phone with great features.