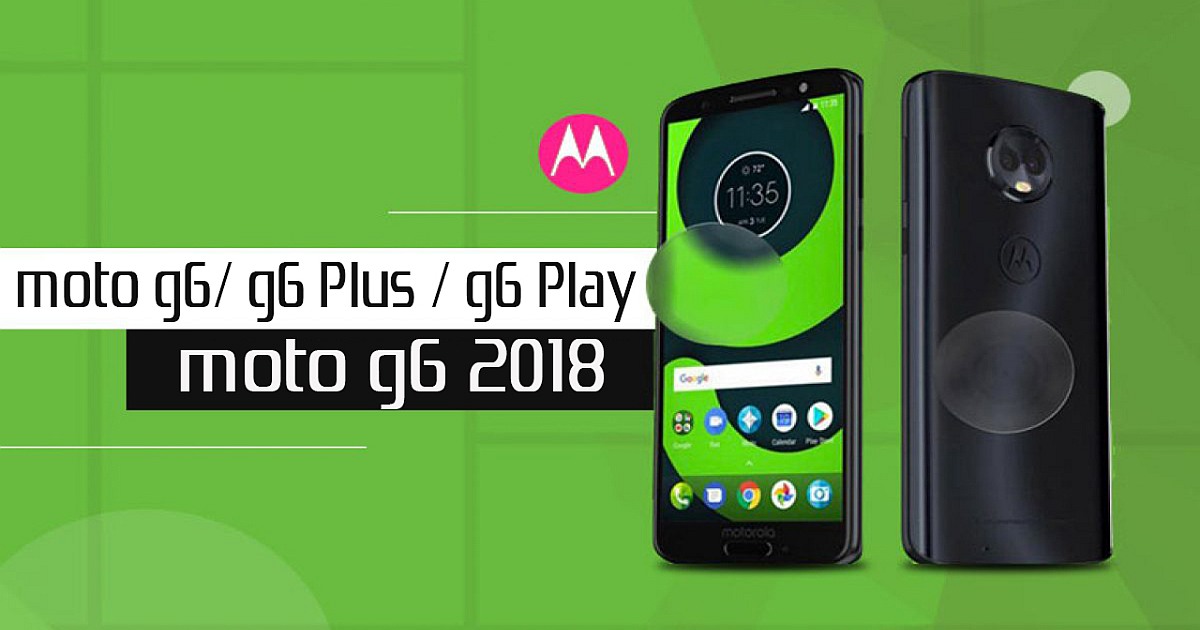 Lately, the Motorola brand introduced the audience with its most new set of the Moto G and Moto E smartphones. The new Motorola smartphones are incredibly affordable as you can purchase them for prices ranging from 100$ to 300$. Apparent from the prices, the Moto G and E smartphones aren't super fancy, but still they are labeled as amongst Motorola's top purchased smartphones til date; the Moto G is occupying the number one spot for Motorola as it's categorized as the most popular product in its price category. And the Moto E isn't doing bad at all, as it comes second after its sibling, the Moto G.
The new Moto G generation includes the Moto G6, G6 Plus and G6 Play. Both of the G6 and G6 Play are very closely similar; for instance, both have curved edges, tiny bezel on the front view and 18:9 display. Yet, the G6 appears to be sporting somewhat better tweaks; the Moto G6 is a 5.7 inches with a resolution that interestingly exceeds 1080p; also, the G6 possesses a 450 Snapdragon processor, and the customer gets to choose between the two options of a 3 gigabyte RAM and a 32 gigabyte storage space, or he can go with the option of a 4 gigabyte RAM and a 64 gigabyte storage space. Plus, the Moto G6 also includes a unique fingerprint detector that luckily functions easily without occupying much space.
Additionally, the Moto G6 sports dual rear cameras that enable a full functional portrait mode that produces decently good shots. And that's not it regarding the G6 cameras; the Moto G6 still has a set of newer camera features such as the 'active photo' mode and various face filters.
On the other hand, the Moto G6 Play is also a 5.7 inches but the resolution isn't similar to the Moto G6 as it decreases to 720p. And the G6 Play has a sole 12MP rear camera, a 3 gigabyte RAM, and a 32 gigabyte storage space. However, the perk of being a Moto G6 Play is that the Motorola smartphone has a far better than ever battery endurance that lasts up to a full day; the G6 Play sports a 4000 mAh battery design, and such a battery enhancement beats some other higher end products out there.
Hopefully, Motorola is going to launch its latest smartphones of the Moto G6 family this May. The enhancement of the battery life is probably considered the biggest attraction as the Moto G6 Play beats some other smartphones that don't flaunt the similar battery endurance level. The new Moto G6 family members are supposed to hit multiple markets at one time, thus allowing the customers to choose the suitable Moto G6 to obtain this season.