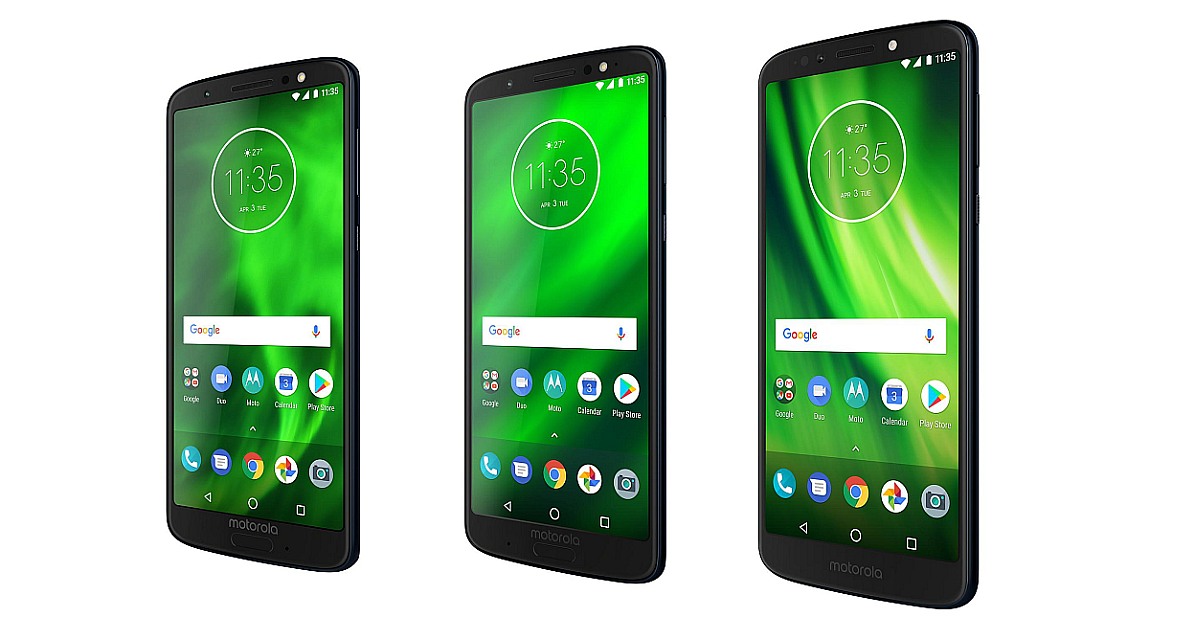 Motorola Moto G6 is here! Motorola has not exactly had the smoothest ride on the smartphone market. Many challenges have come up before the company in the past few years, not the least of which was changes in ownership and strategies for branding. In spite of those obstacles, however, the line of Moto smartphones has been nothing if not consistent since the G series. The Motorola G5 came out in 2017 under impressive reviews and was one of the best budget phones to come out that year. In fact, some of the greatest minds in the industry deemed it their "best budget smartphone for 2017).
A year after that release, Motorola has done it again, this time in the form of the Moto G6. You can get the Motorola Moto G6 in three different versions: Moto 6, Moto 6 Plus and Moto G6 Play. While it is too early to decide how the Moto G6 will fair on the market or whether or not it will win anything, we can certainly measure it against the Moto G5.
The overall design of both is simple, with an aluminum unibody and front glass, but the Moto G6 features curved edges. The thickness of the device has been reduced, from 9.3 mm in the Moto G5, to 8.3 mm in the Moto G6, which was a great move. The latest thickness is still not quite thin enough for some, but the development is still a welcomed one.
The Moto G6 weighs a little more than the Moto G5, coming in at 167 grams as opposed to 145 grams. Both devices house the fingerprint sensor inside the home button. However the Moto G5 features a rear camera inside the back circle frame. The G6, however, has dual rear cameras inside that same frame. The G6 is splash resistant, while the G5 is not. Color options in the G5 are Sapphire Blue, Fine Gold and Lunar Grey, while the G6 features Black, Blush, Silver and Deep Indigo.
The Moto G6 sticks to the trend of the bezelless display with an aspect ration of 18:9. The G5 offers sizeable bezels, both on the top and the bottom, along with its 16:9 aspect ratio. Both budget models have an IPS LCD touchscreen with a measurement of 5.0 inch for the Moto G5, and 5.7 inches for the Moto G6.
The Moto G6 offers a display resolution that is a bit better, at 1080 x 2160 pixels with 424 pixels per inch. The Moto G5 offers a 1080 x 1920 resolution with 441 pixels per inch.