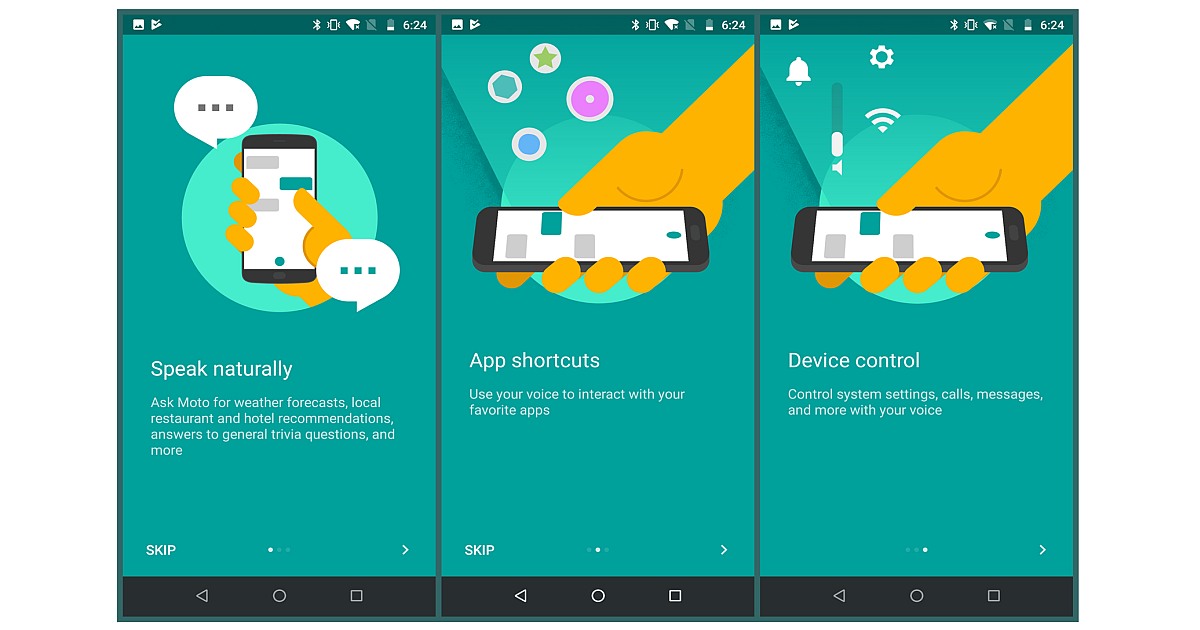 Motorola Assists You Vocally. In recent days, Motorola and Aiqudo came together in a partnership to present the customers with a unique voice commands ability that enables them to vocally execute the various actions of the apps of their respective smartphones. Aiqudo, which is a voice controlling service that enables the user to exercise more vocal dominance over his smartphone, announced that the partnership with Motorola's Moto voice is aimed to enhance the voice commands experience in general.
The Aiqudo voice technology is currently available in many Motorola smartphones and in many countries around the world as well, including: Britain, Spain, Italy, Germany and Russia. The voice technology will be seamlessly functional with the smartphones major apps, and will be made available in seven languages. The formula of Motorola and Aiqudo is indeed a unique one and a great opportunity that is going to grant millions of customers assisting voice abilities that they can use to further control their devices easily.
Aiqudo stated that the work accomplished with Motorola is the next step in the right direction to bring about enhanced voice controlling capabilities to the audiences. The voice services company, Aiqudo, added that lots and lots of efforts have been exerted to ensure that whatever sorts of problems and obstacles did exist in older voice assisting services aren't going to make their way to the collaboration between Motorola and Aiqudo. With the new voice assisting abilities implanted within multiple Motorola smartphones, the ability to control and execute many apps orders is going to be smooth and easy; all the user has to do is to choose the right language and start using the voice commands with no extra obstacles nor new syntactical phrases.
The smartphone various apps have become a daily lifestyle, and the Moto/Aiqudo Voice service will allow the users immediate accessibility to voice commands; the user will be able to use his ordinary apps with a very simple and natural linguistic commands.
The Aiqudo developers are more than excited to present the Motorola consumers with the best of voice commands abilities on their smartphones. The unique Aiqudo voice service is designed to help you get the most out of your apps via your voice only. Plus, Aiqudo doesn't only support a wide range of seven languages – til date – but also multiple accents and language variations are also incorporated to further ease the voice commands ability on the smartphones and to meet the individual cultural and linguistic differences. So, if you are planning to purchase a Motorola smartphone, don't forget to utilize the voice commands to the fullest.