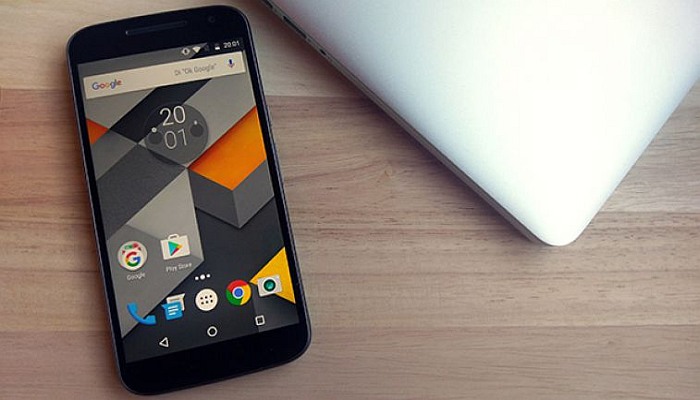 A series of new leaks have nearly confirmed the looks of the latest offering in the G series from Moto. Motorola was very successful with Moto G. They repeated the success with Moto G2 and G3 too. It is not the hardware that made these phones so successful. The stock Android OS and very frequent updates made it perfect. Added to that, decent hardware and a good camera made it a must buy for those looking for a smartphone that doesn't let them down.
It has been almost a year since the release of Moto G3, but Motorola is working on its successor already. In the past few weeks, there have been a lot of leaks regarding the new Moto G4 and its design scheme. None of the specifications have been revealed in the leaks but it is clearly going to be very similar to the Moto G3. Don't expect an octa-core and 4 gigs of RAM. RAM will mostly be kept at 2GB and the processor will most probably be one among the Snapdragon 600 series. There may be multiple variants of the Moto G4 like the G3 Turbo which offered a better processor and more RAM. Water and Dust resistance will definitely be carried over.
But the most striking feature in the new leak is the fingerprint scanner. It has become sort of a staple feature in almost all the phones that are releasing in 2016 to include a fingerprint scanner. The new leak shows the Moto G4 with a square home button/fingerprint scanner that looks slick. The rear of the phone has also got some changes that make it look a lot better. The long strip that was placed beneath the camera has been shortened. Moto G4 may have laser auto focus and this can be seen just above the leaked image. There is still no official confirmation on the phone nor the design. But the leaks are from a very reliable source, so it is safe to assume that the official release won't surprise everyone.
For a phone that has been received very well by critics and people alike, the subtle changes will only make it better. Moto G4 is sure to come out with the latest version of Android Marshmallow with all the necessary updates and tweaks already done. The laser autofocus and fingerprint scanner are just two of the new changes that have come out. More leaks are bound to come out in the near future and also hints at an early launch.